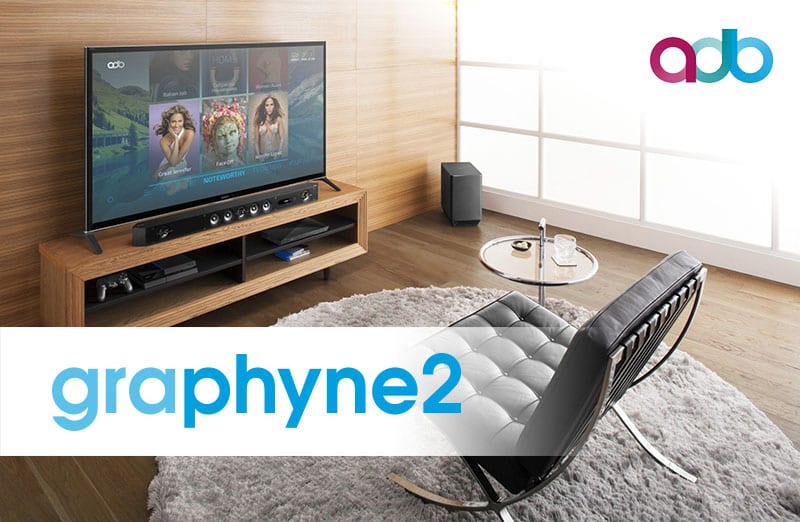 More competition, more complexity, less stability, new players, new business models, new operation modes. It's way harder to make profitable business in this evolving connected world.
Within this reality, operators need to adapt, not only to survive but also to win in the challenging new marketplace. The right partner for providing solutions, products and technology is of critical and strategic importance.
Broadcast Pay-TV operators deliver a multitude of live channels. This service is further extended with local PVR or Push VOD functions giving consumers freedom to record and watch later.
The OTT challengers, on the other hand, provide video libraries of thousands of assets available any time and on multiple devices.
ADB helps Pay-TV operators to provide a viable and attractive alternative to pure OTT players. Deriving from over 20 years experience and expertise in Pay-TV and broadband, ADB offers operators a complete platform that presents live content in a more attractive and personal manner, as well as expanding the service with OTT content. This is enhanced with additional tools extending the viewer experience beyond traditional video services.
ADB has embraced the challenges, and developed with the market dynamics to accommodate to the new needs of the TV business, evolving to a service provider of agile and complete solutions.
The following must-have components are available as parts of the pre-integrated graphyne2 suite:
Live and on-demand content,
Local and network PVR,
Start-over and catchup services,
Personal recommendations,
Advertisement tools,
Intelligence & analytics,
Personalized marketing communication,
Monetization & payments,
Look & feel / User Experience working on any device,
Content Management.
To find out more about graphyne2, visit booth 1H01-7 at CommunicAsia2017, or go to www.adbglobal.com/graphyne2.
About ADB
ADB provides advanced innovative solutions for personal TV, business TV, broadband and for Internet of Things (IOT). The dynamically evolving "Connected Age" is changing consumer consumption and driving demand for powerful, flexible and cost effective connectivity and services, which ADB solutions address.
The company has extensive proven expertise and 20 years of award-winning industry firsts, enabling operators to build successful businesses and deliver the connected experiences consumers demand. ADB empowers some of the world's leading content distributors, pay TV and broadband operators including A1 Telekom Austria, Telenor, Border States Electronic, Canal Digital, Cox, Graybar, NC+, Swisscom, Telecom Italia, Telefonica, Telenet, Time Warner and Vodafone.
ADB has a dedicated team of over 550 people, including a 400-strong engineering team. The company is headquartered in Geneva, Switzerland and has offices throughout Europe, Asia and North America.
For more information, visit www.adbglobal.com