ADB's vuTyme solution is designed to deliver the features, flexibility and price required by the hospitality industry. ADB vuTyme is built on 20 years of continuous development to deliver Business TV and interactivity across cable, satellite, IPTV and new OTT services. vuTyme is a complete managed service platform that provides multiple hardware designs and software layers within a cost-effective cloud-based delivery model, so hospitality industry customers can avoid the complexity of implementing and supporting local infrastructure, while offering the ability to start small and scale in line with demand.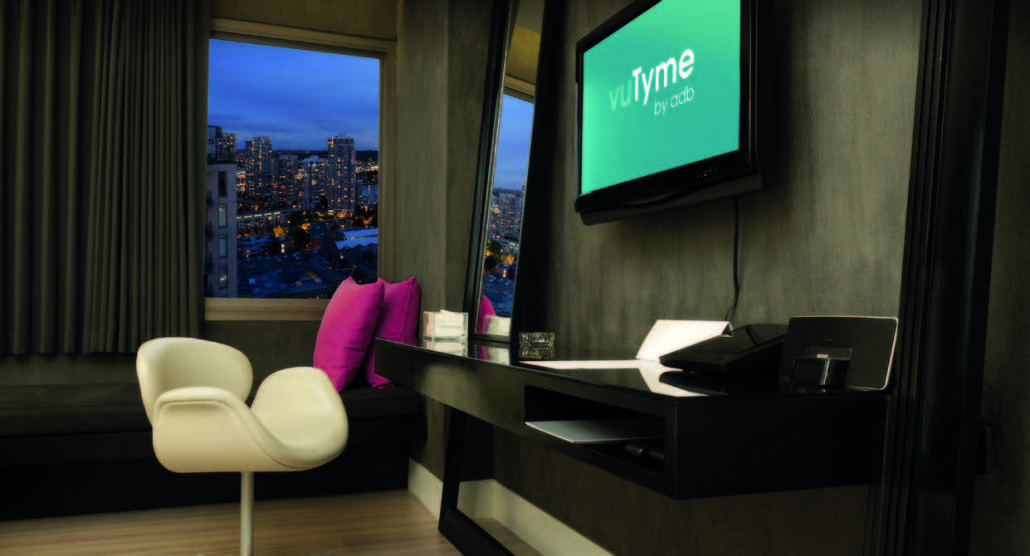 In addition, with ADB's ability to provide a complete end-to-end design, build and implementation service working closely with content and third party services providers, customers are able to reduce operational complexity and risk. Through this innovative approach, ADB's vuTyme is one of the Top 5 most-deployed hospitality interactive TV solutions globally, and the 2nd most deployed platform in the US hospitality market. vuTyme powers TV content and services delivery in over 200,000 US guestrooms across the industry's top brands.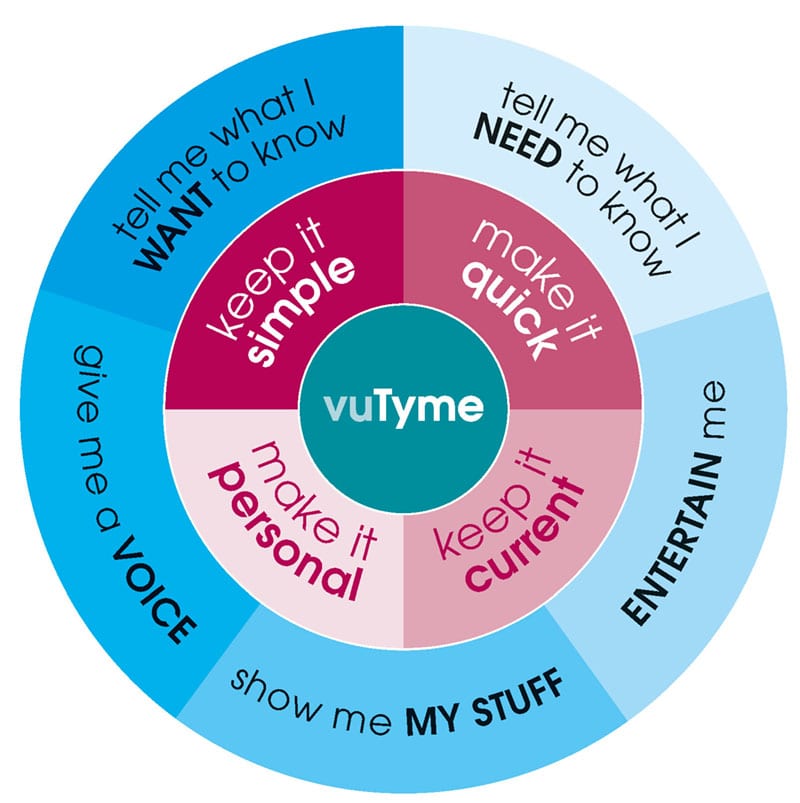 Premium content delivered everywhere
ADB works with some of largest service and content providers in the world to offer vuTyme as part of an end-to-end solution offering hundreds of HD channels and premium content at the best possible rates, versus competitor solutions that attempt to aggregate content on their own. This complete solution includes certified compatibility with Oracle and other leading property management platform to deliver value added guest services to in-room screens.
Flexible and reliable hardware and software
vuTyme is available via a wide range of both ADB and third-party set-top boxes along with software only solution for SmartTVs that allow guests to easily plug in their own devices or screen cast content directly to the in-room TV. In addition, the software-based platform allows easy access to pay-OTT services like Netflix, Spotify, Hulu and others through a standard based HTML5 browser.
Support for facility wide digital signage
As a modular system, vuTyme allows hoteliers to create their own digital signage campaigns that mix still and video images. These are stored in vuTyme's library and played out through vuTyme STB's and connected screen across the facility based on an easy to use and highly automated management system. With vuTyme, hoteliers have the ability to flexibly switch any in-premise TV between digital signage and guest usage via a simple web-portal eliminating the need for expensive displays dedicated to digital signage.
End to end across any type of property without major CAPEX
ADB vuTyme provides an end-to-end, proven solution both in terms of technology and cloud-powered service delivery, with no costly head-end equipment in the hotel. The platform works across older coaxial and modern structured cabling (Cat5/6) which makes vuTyme a truly scalable solution for a hotel or chain of any size, large or small.