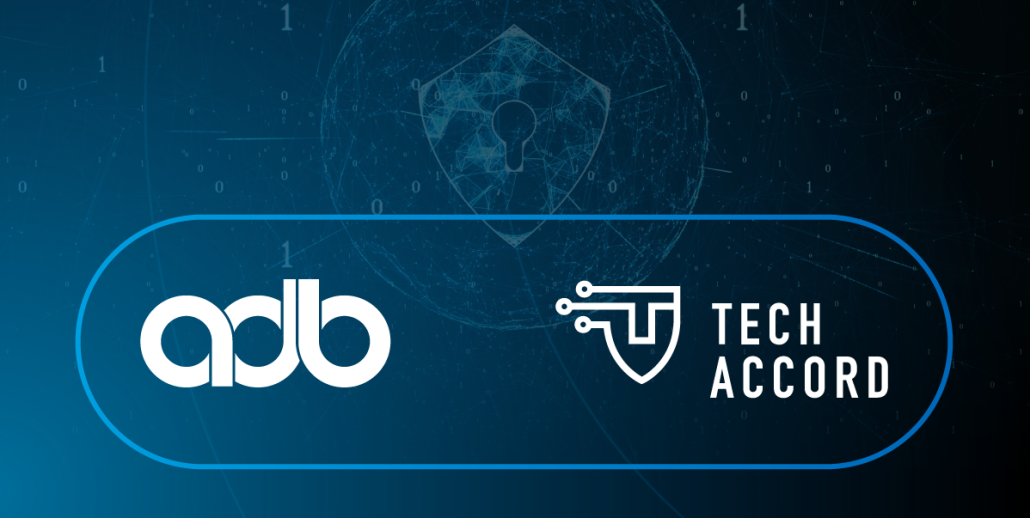 05 June 2023 – Geneva, Switzerland: ADB, an Enterprise and In-home solutions provider for Video and Telco operators has joined the Cybersecurity Tech Accord, a global initiative aimed at promoting digital peace and protecting users from cyber threats.
ADB unites with a coalition of over 150 prestigious technology companies, including Microsoft, Meta and HP, committed to upholding the Accord's four driving principles: building stronger defenses to protect all internet users around the globe; opposing any offensive cyber-attacks; empowering people, businesses and developers to protect themselves; and taking collective responsibility with fellow Accord members to mitigate threats.
"Preserving the highest quality security standards is part of ADB's DNA. Our unwavering commitment to protecting our customers and fostering a secure digital environment aligns perfectly with the Accord's principles." – said Malgorzata Ott, ADB CEO.

Established in 2018, the Accord has played an increasingly important role as the tech industry's voice on matters of cyber peace and security online; today it is the largest industry-led effort of its kind.
About ADB
ADB creates and deploys the outstanding system solutions for best video experience and broadband services to Multi-Gigabit Home and Enterprise environments. ADB's offer is addressed to Pay-TV and Telco operators, content distributors, and hospitality property owners.

Serving telco and video operators across the world, ADB's complete system solutions enable software and devices to converge perfectly, delivering unrivalled Quality of Experience to our customers.

Find out more at www.adbglobal.com/