ADB understands the trends and business drivers in the digital convergence market and has informed insight into the future of personal and business connectivity.
We take a focused, 'problem solving' approach to building the right solutions that help our customers deliver in the new Connected Age.
We combine ADB know-how and products with those from a number of third party industry leaders to deliver complete solutions that benefit from collaborative thinking and best in class technologies. These end-to-end solutions reduce integration and deployment time, solve complex service delivery challenges, increase ARPU and reduce churn.
This approach is underpinned by our ConnectedOS digital platform, bridging together products and services designed to simplify integration, speed time to market and reduce cost in the delivery of connected services for our clients.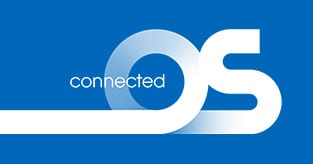 By bridging together solutions and services, ConnectedOS simplifies integration, improves speed to market and reduces the cost in delivering connected services to our clients.
For our customers,that means faster service delivery, access to a range of best of breed specialist applications as well as a variety of key shared services that are cloud ready.
Underpinning all of our personal and business TV and IoT solutions, ConnectedOS is a powerful, flexible, and cost effective platform for high quality and robust service delivery.